Solid Essential License Update Instructions
Updating Solid Essential from a Trial to a Subscription is a pretty simple process. Once you have received your Subscription License via email perform the following steps in Solid Essential:
Step #1
Once Solid Essential is open go to Utilities | License Manager.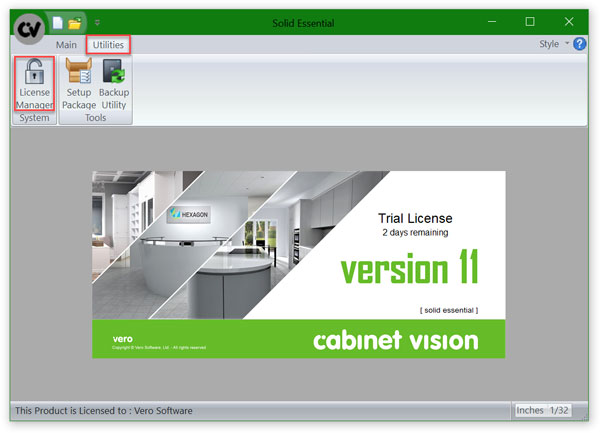 ---
Step #2
Click Install License.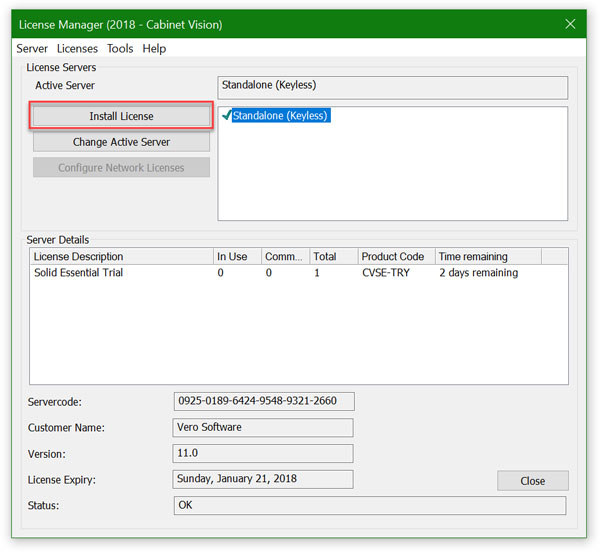 ---
Step #3
Enter the Servercode from the email, select the "Request License file" option, then click Next.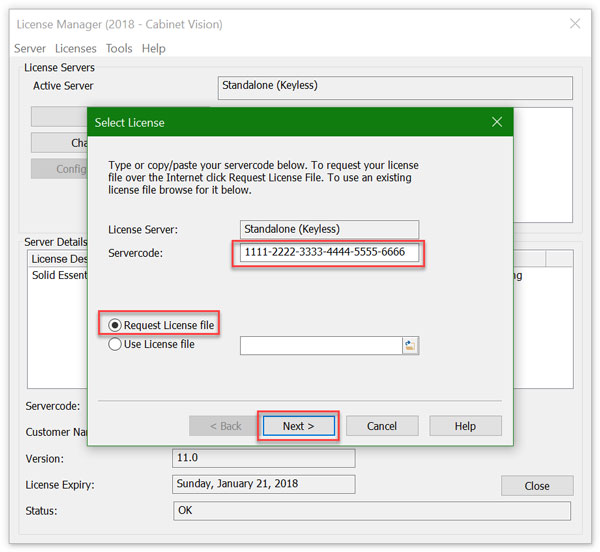 ---
Step #4
Click Next.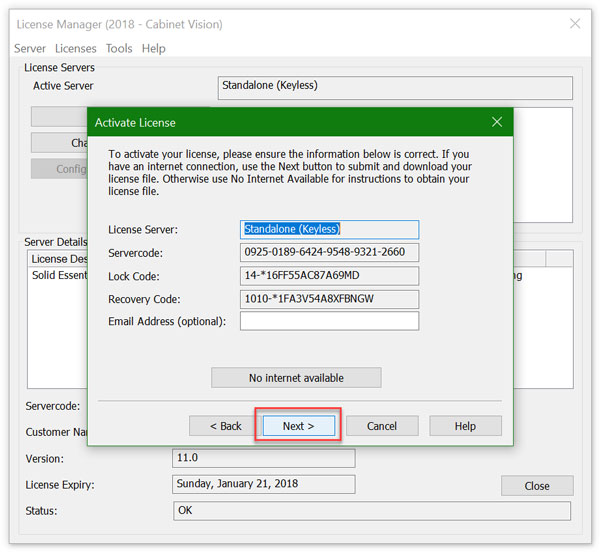 ---
Step #5
Select the "Remove Existing Licenses" option then click Finish.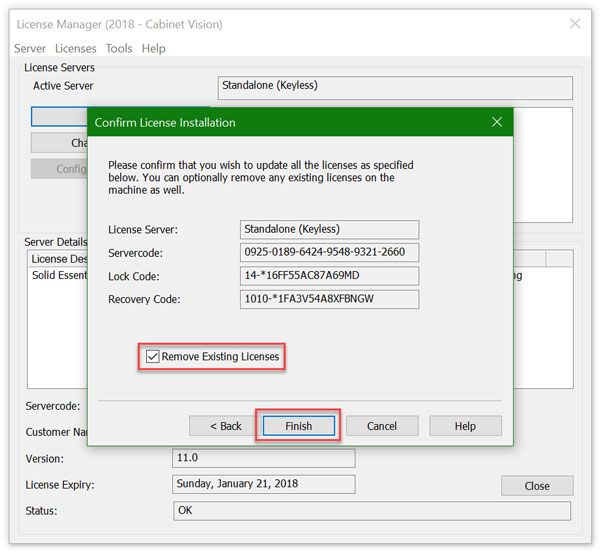 ---
Step #6
At this point you should receive the success message click OK then Close the License Manager. It is recommended at this point to Close and restart Solid Essential.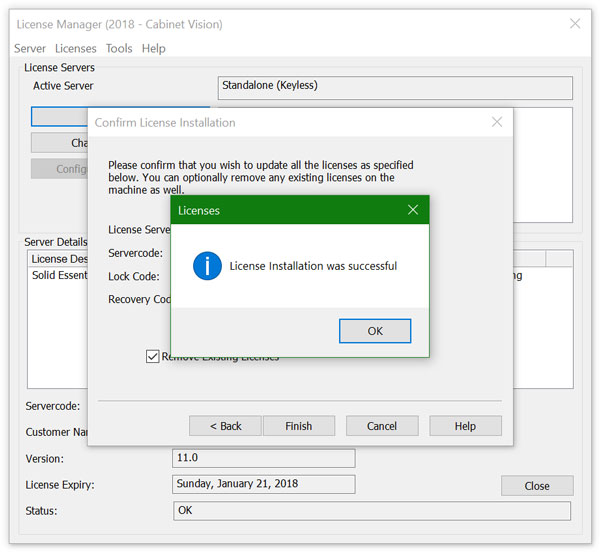 If you have any trouble with this process please let us know in the "SE Get Some Help" forum on eSupport.